If you are looking for interesting, nutritious breakfast options to add to your daily diet, here is a list of five favourite morning meal ideas that are delicious and healthy.
Updated On May 12, 2022 08:20 AM IST
1 / 7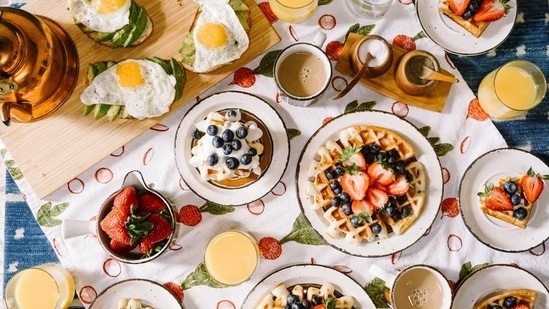 Updated on May 12, 2022 08:20 AM IST
While breakfast is considered to be the most important meal of the day, in our busy schedule it takes quite an effort to decide what to have every morning. So, to have something nutritious and delicious, you have to plan well in advance, right? Wrong! In an interview with HT Lifestyle, Amarnath Halember, Executive Director and CEO of NextG Apex India Pvt Ltd, tells Zarafshan Shiraz, "If you stock your pantry with some healthy essentials, then deciding what you want for breakfast is easy and putting it together seems easier." For those looking for interesting breakfast options to add to their daily diet, he shared a list of five favourite morning meals that are delicious and healthy. (Photo by Rachel Park on Unsplash)
2 / 7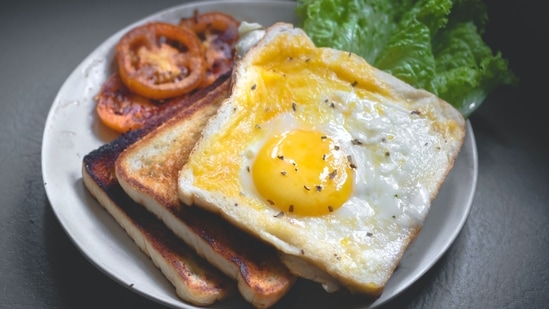 Updated on May 12, 2022 08:20 AM IST
1. Eggs and toast: What is breakfast if you take out the eggs and toast option? One of the simplest, tastiest and quickest options is this combination that packs a punch of protein, good fats and iron in it. What's better still is that you can have the eggs any way you want— hard-boiled, soft and runny, sunny-side up, as an omelette or akuri and immediately an element of surprise is introduced in your breakfast. (Photo by Eiliv-Sonas Aceron on Unsplash)
3 / 7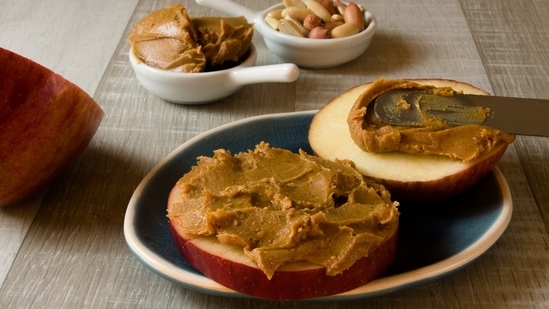 Updated on May 12, 2022 08:20 AM IST
2. Peanut Butter: Sometimes, all you need is a simple power breakfast. Then opt for a Peanut Butter sandwich and add banana slices to it like the Europeans, who like it fresh or a spoonful of jam/jelly-like the Americans, who like it, extra sweet. It's a healthy alternative to butter and comes in two varieties, creamy and crunchy. For a quick pre or post-workout snack, drop a dollop of peanut butter variant into your milkshake and watch the protein count increase. (Pixabay)
4 / 7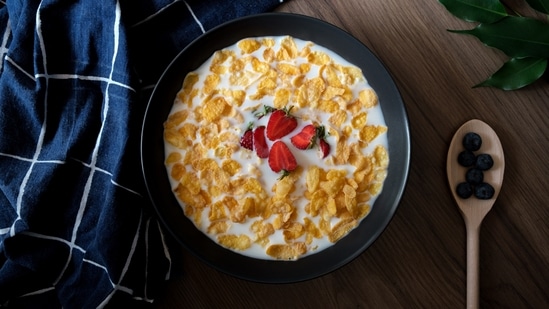 Updated on May 12, 2022 08:20 AM IST
3. Corn fakes: An eternal worldwide breakfast darling is the simple milk and corn flakes because it's so versatile. Keep the milk cold or add it warm, load up your bowl with fresh bananas, apples, etc. or only opt for a fistful of dry fruits, sweeten it with a dollop of honey or go desi with granulated jaggery – there are so many options, it's mind-boggling. Cornflakes are so thick that they stay crunchy till the last bite. (Photo by Tiard Schulz on Unsplash)
5 / 7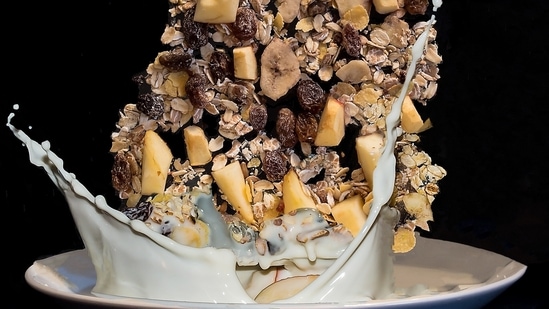 Updated on May 12, 2022 08:20 AM IST
4. Muesli: For the hardcore health buff, it's Muesli all the way. Packed with iron and trace minerals such as magnesium, calcium, phosphorus, muesli can be eaten as-is or with milk. Since it's so crunchy, it makes a fun anytime meal for kids as well and they love to eat it during their small breaks. (Pixabay)
6 / 7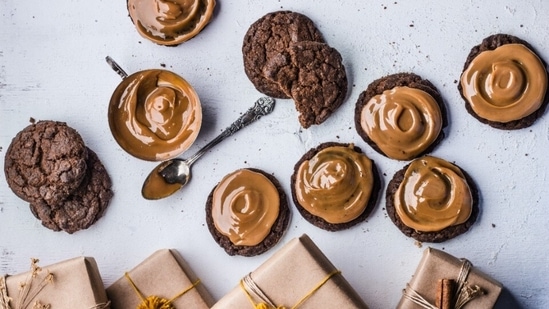 Updated on May 12, 2022 08:20 AM IST
5. Chocolate Spreads: Every meal needs an indulgence and for breakfast that is Chocolate Spreads and since it includes the goodness of rich Hazelnuts, what could be better? Treat yourself to a toast with a generous dollop of Chocolate Spread or simply add it to your milkshake; either way, you will feel the richness of nuts and goodness of chocolate tickle your palette. (Photo by Bruna Branco on Unsplash)
7 / 7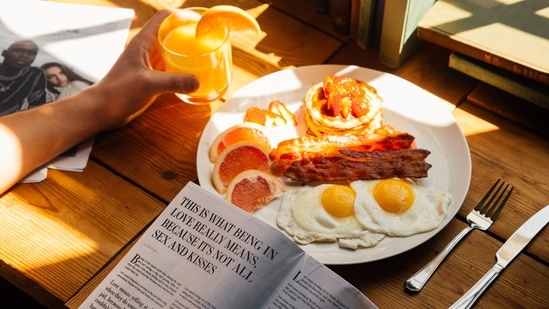 Updated on May 12, 2022 08:20 AM IST
When eating breakfast in the morning, make sure to choose foods that are filling and contain lots of nutrients. Choosing the best foods to eat in the morning can help curb hunger and kick-start a person's metabolism for the day. (Photo by Thought Catalog on Unsplash)
Stay Tuned with Sociallykeeda.com for more Entertainment news.